Our mission
Brook Farm Animal Sanctuary is dedicated to caring for animals. To rescuing them from cruelty, hardship, and neglect. To ensure they live out the remainder of their natural lives in the optimum physical and psychological comfort. Rehoming them when possible but always overseeing their care. We have a non destruct policy except on veterinary advice and where all else has failed.

Our Animals

In some instances, where the animals have special needs, very old, or have personality disorders, we guarantee them care and protection, as well as a home with us for the remainder of their lives. Animals we deal with include the following but are not limited to: dogs, cats, rabbits, horses, ponies, goats, sheep, pigs, cows, chickens, guinea pigs, hedgehogs, all kinds of wildlife etc.

We are not open to the public, but do welcome visitors to come and meet our animals by appointment.
---
---
We have 50 ex barn chickens looking for loving homes.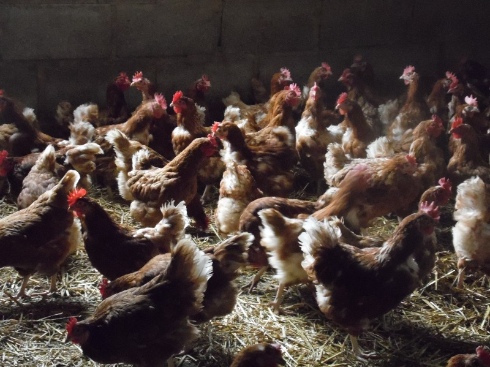 Latest News
OPEN DAY 22ND MAY 2016
11am-4pm Come and see the work that we do and meet our many rescued animals from Mark the bullock to wendy the friendly sheep.
£1 addmission (children free if accompanied by a responsible adult) Dogs welcome. veg bbq, raffle tombola and much more.
Flossie the ewe rescued!
This poor ewe was attacked by a dog on 02/02/16 saturday and was left until monday evening on her side as the farmer refused to get a vet to her. Two members of the public found her yesterday and we went to her rescue. Her leg is in a terrible state and it took our team most of the evening to clean, bandage and give medication to the poor girl. Our vets have just been to see her and the leg has to be amputated but its difficult to know if she will make the operation because of the ter...rible condition that she is in. The nerve in her leg is completely chewed through.
They have also made us aware that she is pregnant. She is also very underweight and has been seriously neglected.
Please help us give this girl a chance to have a life here at the sanctuary where she can live happily with our flock of sheep.
The operation will cost between £700-£800 any donations towards this would be greatly appreciated. We will keep you updated on her progress. Click here to follow her progress.